You are about to order one of 200 signed and numbered copies of the first edition of @SYSTEMA.
You will receive your @SYSTEMA with a certificate of authenticity, a unique number and a personal message from one of the authors. We will assemble and prepare your @SYSTEMA personnaly, "by hand"!
In your package you will find a jute pouch with :
The box with 60 high quality cards and an explanatory booklet (in French AND English)
A tablecloth @SYSTEMA in natural linen 68×68 cm
A small jute bag with the other tools: 6 gems from 1,5 to 3 cm (amethyst, jade, sodalite, jasper…), 5 wooden pucks Ø 3 cm, 2 cotton strings of about 80 cm, 1 diamond-shaped glass crystal Ø 2 cm.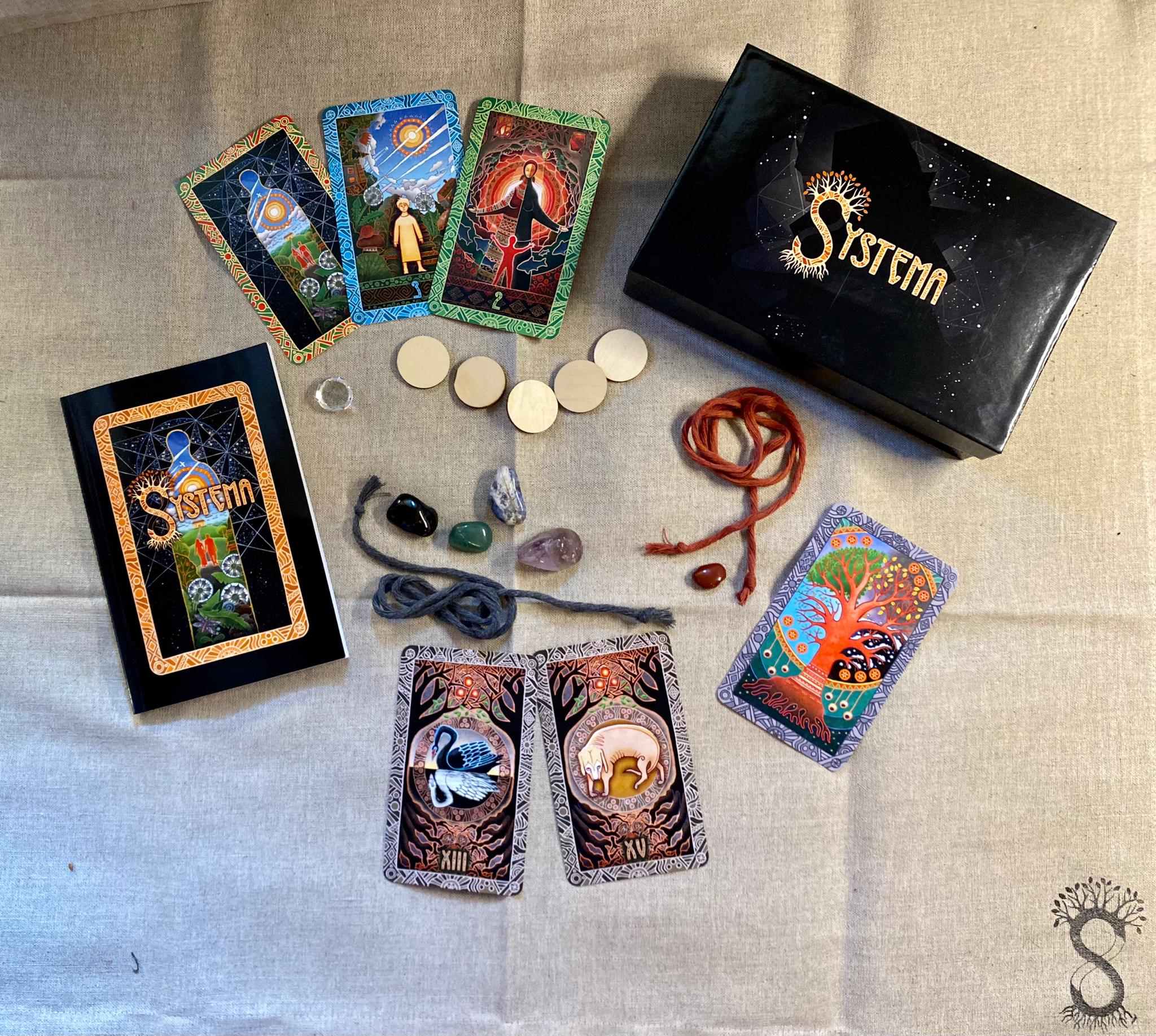 SWITZERLAND
the price of your @Systema is 79.00- incl. VAT (+ CHF 7.- delivery charges)
EUROPE
the price of your @Systema is 73.36- excl. VAT (+ CHF 12.- delivery charges)
* The Swiss VAT of 7.7% is deducted and you will have to pay the VAT specific to your country at the reception.